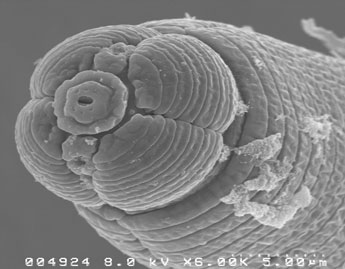 Congratulations to the management and investors of Pasteuria Bioscience on announcing their acquisition by Swiss agribusiness giant Syngenta (SYG) for $86 million, plus another $27M earnout. The acquisition of Pasteuria represents another big win for Gainesville's strong research base, entrepreneurs and startup cluster on the heels of a large $18M funding round for Trendy Entertainment and $135M acquisition of NovaMin from the same Alachua research park in the last couple years.
Pasteuria's proprietary research and technology to control plant-killing nematodes provides Syngenta a valuable platform in the $100B+ crop damage market. My fund, Inflexion, came close to backing Pasteuria many years ago with Richard Molloy at Florida Gulfshore Capital, and I couldn't be happier for Kelly Smith, Al Kern, Richard and the whole investment syndicate on this deal. It's an opportunity that took patience and hopefully has delivered a solid win to all.
On top of the equity win, early Syngenta statements indicate Pasteuria's team of 21 will remain in the Gainesville area, providing a local research base for the 26,000 employee and $12B revenue Swiss acquirer.
Way to go…now don't forget to give back and keep the Gainesville-area startup cycle growing!